How to Partner
with Redfish
VOLUNTEER
We need help ushering for concerts, taking tickets, getting posters distributed, etc. Helping out can make a big difference for us!
SPONSOR A STUDENT OR QUARTET
If your passion is supporting young musicians, consider a donation that can be specifically targeted to a student or a string quartet. The tuition cost for students is $1350 and can be a barrier for some who want to attend. Our goal in the future is to offer full tuition scholarships to exceptional string students from around the country. However, any amount you donate can be specifically targeted to support student musicians if you would like that. We are looking for motivated supporters to bring skills and knowledge to our board of directors…consider joining our board!
BECOME A CONCERT SPONSOR
Keep the torch alive for classical music on the coast! For $2500 become a
Concert Sponsor.

Your name will be featured (if you would like) on all advertising relating to the concert you support. Another option is to become our

Season Sponsor

for a donation of $5000 or more. For any questions, please email Fritz Gearhart (president of the board) at: admin@redfishmusicfestival.com. 
NON-PROFIT STATUS
We have been a fully registered nonprofit since February of 2022 —so all donations made to the Redfish Music Festival are completely tax deductible.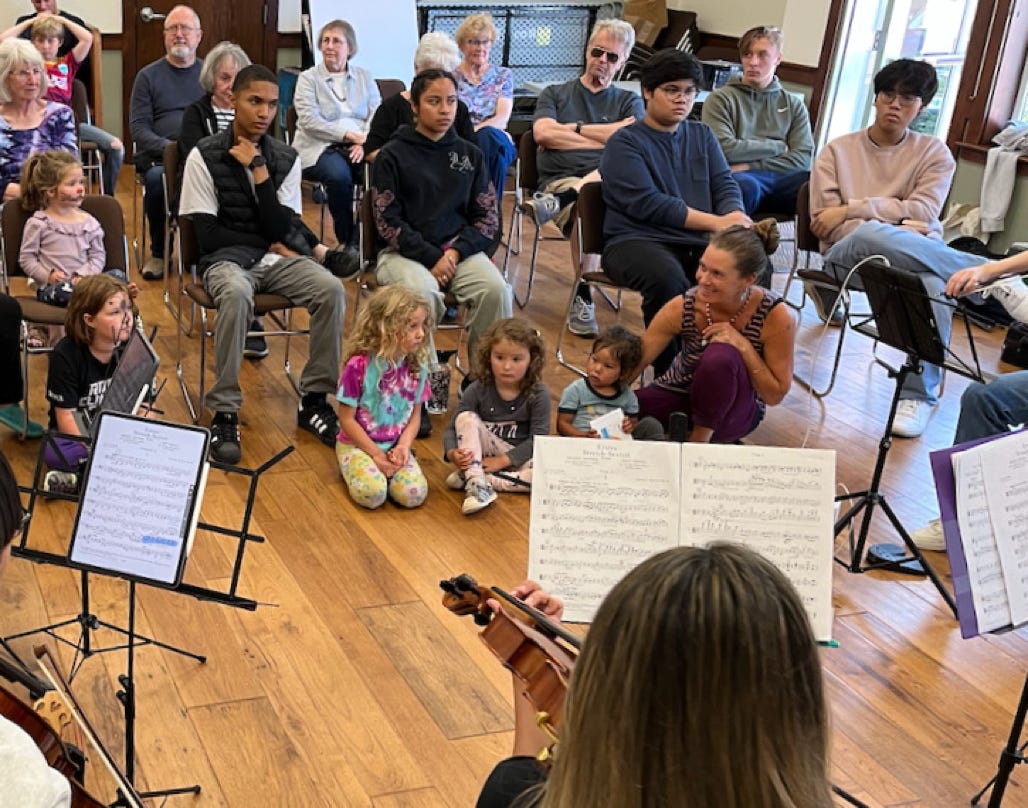 CONSIDER A MONTHLY RECURRING DONATION
PayPal offers an option to make your donation a recurring one. Click on the Donate button and you will see the option.
Lots of new march for sale! Purchase at any of our concerts, or inquire, if you can't wait — write an email to info@redfishmusicfestival.com. All proceeds support the festival!