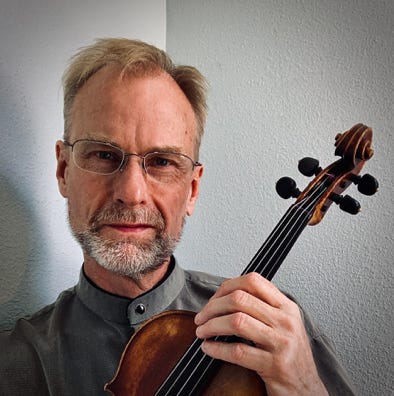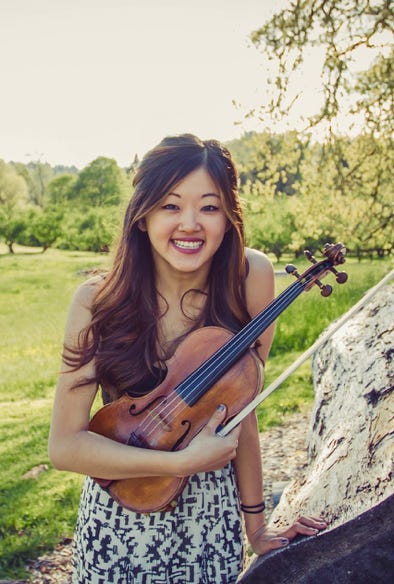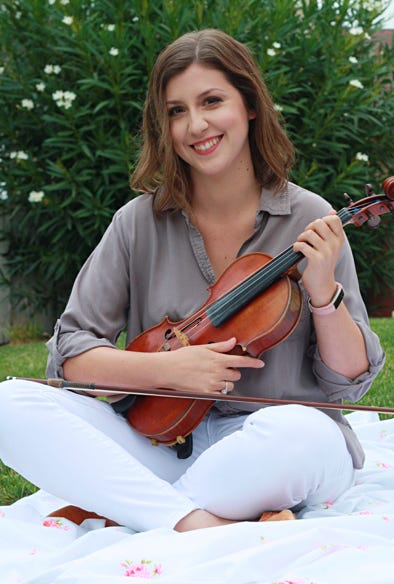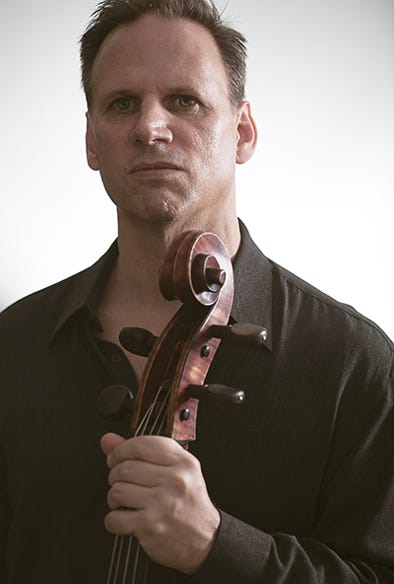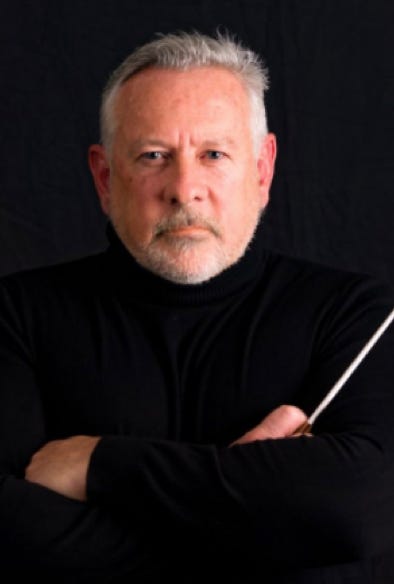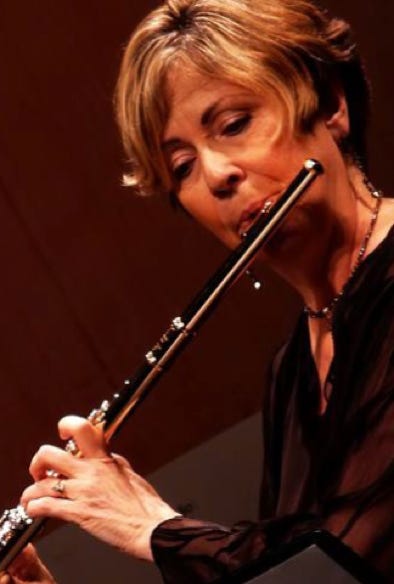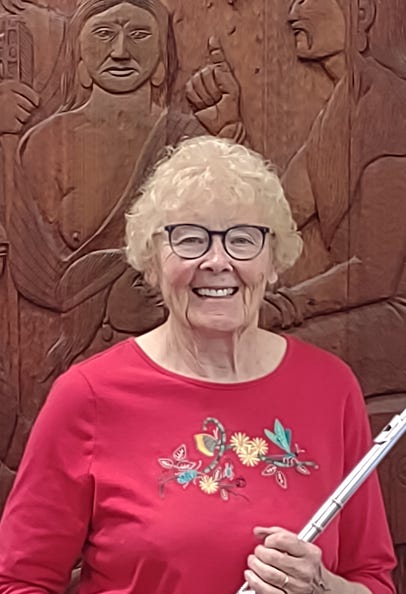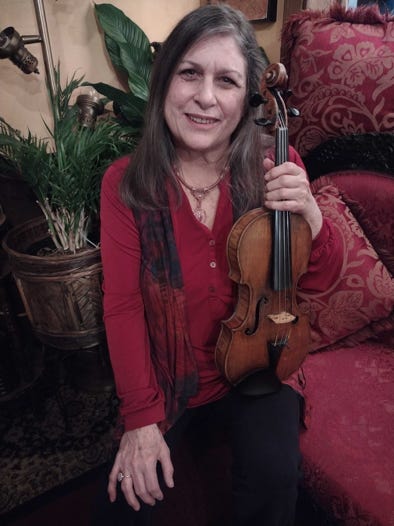 FRITZ GEARHART
Violinist Fritz Gearhart is president of our board. He taught on the university level for over 30 years. Fritz has taught at numerous summer programs and as a violinist has performed internationally. He has appeared in major halls around the country including the Kennedy Center, the 92nd Street Y in NYC, Alice Tully Hall, and Weill Recital Hall at Carnegie. He is heard frequently on National Public Radio, including past live broadcasts on WFMT Chicago, WQXR in New York as well as Public Radio's nationally syndicated program Performance Today. Passionate about music education, he has developed the Redfish Music Festival to include the best aspects of the many programs he has been a part of throughout the years. It has always been his dream to start a festival, and this is the culmination of that dream. 
MIYA SAITO-BECKMAN
Miya Saito-Beckman is our secretary. Don't think of the old notion of what that word meant "back in the day."  Miya is a dynamic, intelligent and driven musician and educator. She brings to the festival a wide range of skill and will be essential in charting a course forward for the Redfish Music Festival. She earned both her BM in Violin Performance and her MM in Violin Performance and Pedagogy and was also awarded the "Graduate Performer Award" for her Master's degree. Miya has a broad range of skills as an educator, including teaching Music Mind Games, fiddle and Suzuki group classes, coaching chamber ensembles and leading orchestral sectionals. Ms. Saito-Beckman has been a violin soloist with the Sunriver Music Festival Orchestra and and the Central Oregon Symphony. She has studied with the Calder Quartet and the Ariana String Quartet and has taken master classes with violinists James Ehnes and Rachel Barton Pine. She has studied with members of Yo-Yo Ma's Silk Road Ensemble after being accepted to attend the Global Musician Workshop and is a recipient of the ASTA Alternative Strings Award. A four-time finalist at the National Fiddling Championship, Ms. Saito-Beckman is also the four-time Oregon State Fiddle Champion. 
VALERIE BERG-JOHANSEN
Valerie Berg-Johansen is our treasurer and brings energy and knowledge to the board. Val graduated with a DMA in violin performance from the University of Oregon, and in her Lecture Document Bringing Music to Underserved Children, she dove into the topic of musical nonprofits. In a continuation of her quest to gain nonprofit experience in the real world, Val has served in many capacities for music nonprofits since graduating. Her roles have included being the secretary for Symphony of the Vines and helping to create their new Student Spotlight series, and helping develop a new program path for Central Coast Music Academy with equitable education as its central focus. In addition to keeping up with her duties to nonprofits, Val is a passionate Suzuki violin teacher in San Luis Obispo, California, and performs regularly with Symphony of the Vines in both Chamber and Orchestral settings. 
Andrew Smith
Cellist Andrew Smith is on our executive council to help guide Redfish. He is a Professor of music at the University of Nevada, Las Vegas, and the Principal Cellist of The Las Vegas Philharmonic. He is an original member of the Camerata Deiá, a group founded in 2001 to be the resident ensemble with The Festival Internacional de Deiá , a summer festival in Majorca, Spain. He was also a founding member of The Adriatic Chamber Music Festival, a summer music program in southern Italy, where he taught and performed from 1998 - 2008.  An active recitalist, Andrew has collaborated with pianist Alfredo Oyagüez in cello/piano recitals in Spain, Italy, Germany, Sweden, Denmark, New Zealand, Argentina, and Japan, as well as in Kosovo, Serbia, and Macedonia. Recent recitals include performances at the Emilia Romagna Festival, the Accademia Musicale Chigiana in Siena, and Weill Recital Hall at Carnegie Hall in New York City. Mr. Smith is a recipient of the Doctor of Musical Arts degree from the University of California, Santa Barbara, where he was a member of the Young Artists String Quartet. 


STEPHEN ROGERS RADCLIFFE
Since his Lincoln Center conducting debut in 1986, Stephen Rogers Radcliffe has been recognized for his electrifying, musically acute performances, his passionate dedication to the nurturing of young talent and his innovative approach to audience development and artistic enrichment in the musical institutions with which he has served. For over a decade Maestro Radcliffe was Director of the Seattle Conservatory of Music and Music Director of both the Marrowstone Music Festival and the Seattle Youth Symphony Orchestra; America's largest youth orchestra training program. An artist, educator and scholar, Maestro Radcliffe was the Harry and Mildred Bemis Endowed Fellow in Musicology at Brandeis University, Director of Orchestra and Opera Programs at the University of Massachusetts, and Staff Conductor of the Boston Lyric Opera, Seattle Opera and Pacific Northwest Ballet. From 1987 to 1997 Mr. Radcliffe was the Music Director of the New York Chamber Ensemble, which appeared regularly at Lincoln Center for the Performing Arts, as well as on recordings, radio broadcasts and international tours. He is currently director of Orchestral Activities at University of Missouri School of Music.
JILL FELBER
Jill Felber is an internationally acclaimed recording artist, dynamic flute recitalist, innovative chamber musician, legendary contemporary music specialist, and a distinguished flute professor who inspires and motivates students worldwide. Jill has performed solo recitals, chamber music, and concertos on five continents and has held residencies in Hong Kong, Taiwan, Australia, Mexico, France, Switzerland, Great Britain, Italy, Canada, Brazil and the United States. Also a tireless promoter of new music, Ms. Felber has inspired many composers to write solo and chamber works for her. She has premiered over five hundred works for the flute and has released world premiere recordings on several labels.  Ms. Felber is Professor of Flute at the University of California, Santa Barbara, where she earned the Distinguished Teaching Award. Holding degrees from University of Michigan and Bowling Green State University, Ms. Felber has taught on the faculties of Ohio University, Capital University, and Wright State University. Her teachers include Keith Bryan, Judith Bentley, Samuel Baron, and James Galway.
BASIL VENDRYES
Basil Vendryes was born in 1961 in New York City to West Indian parents. He received scholarships to the Manhattan School of Music and the Eastman School of Music, where he studied with Sally O'Reilly, Francis Tursi and Heidi Castleman. He has appeared as soloist with the Colorado, Aurora, Jefferson, Littleton, Lamont, Centennial, and Biola Symphonies, among others. Festival appearances include Spoleto, Heidelberg, Sunflower, Midsummer Mozart, Ouray, Lake Winnepesaukee, Las Vegas and the Grand Tetons. He was the founder/director for 18 years of the Colorado Young Sinfonia, comprised of some of the best young talent in the Denver area. Basil is a former member of the San Francisco Symphony, the New York Philharmonic, and the Rochester Philharmonic orchestras. As violist with the Aurora String Quartet (1986-95) Mr. Vendryes performed extensively, including recitals in New York, London and Tokyo. He has also served on the faculties of Biola University (CA), California Summer Music at Pebble Beach, the San Francisco Conservatory of Music, Green Valley Music Festival, and the Montecito International Music Festival. Basil Vendryes currently serves as Principal Violist of the Colorado Symphony and is on the faculty of the University of Denver Lamont School of Music.


PHYLLIS JOHNS
Phyllis's earliest memory of performing with her flute was with a children's band under the direction of "Prof" Frank Mancini in the Mancini Bowl in Graceada Park in Modesto. Since Mancini was a student of John Phillip Sousa, the program was heavy on marches. Phyllis went on to play for the Ceres Elementary School Band, the Ceres Union High School band where she eventually became the first chair flute, and then at the CMEA Music Festival Bay Section where she was awarded a Solo Command Performance. Then her flute was put away for the next 50 years!
She received her BA from California State University Sacramento and her MA from California State University Fresno. She taught Title 1 elementary school children in California and Oregon for 33 years. She and her husband raised their daughter to enjoy piano and provided lessons for her, but the 4H horse took precedent. 
After retirement to Port Orford, the time was right to refurbish the beautiful Haines flute and to begin playing again. With the help of an extraordinary teacher, Suzanne Monks, Phyllis was soon able to play for the Zion Lutheran Church. She got to play in the rehearsals of the "Lord of the Dance" cantata that Suzanne and her husband John directed. About this time Phyllis was listed as the Director of Music for Zion Lutheran Church and the Director of the Mildred Hill Concerts.
Life has a way of preparing one for opportunities . To become a Redfish Music Festival Board member is an honor and an opportunity.


SARAH MAUTNER-GIARDINELLI
Sarah studied music with John and Rose Mary Harbison at Reed College and then violin performance and composition with Robert Koff, RoseMary Harbision, and Seymour Shifrin at Brandeis University, with summer studies at the Mozarteum in Salzburg. The day of graduation, she took a plane to Italy determined to learn to improvise, explore new styles of music, and at the same time find a way to ease her idealistic social conscience that was troubled by the state of world. 


In Rome, she met a young producer, singer-songwriter who was working with Franco Migliaci at RCA. They started a family, travelled the world doing volunteer work mostly in India, supporting themselves with musical gigs. Later they returned to Italy and formed a band with their teenage kids, performing mainly in Italy and Switzerland.


She and her husband moved to the States in 2007 to be closer to their kids and grandkids and Sarah began teaching music and violin in the public schools, while her husband, Angelo, opened an Italian restaurant in Bandon.  She now teaches general music and violin in Coos Bay, and continues to learn and perform both classical and jazz violin.


It is thrilling to see the musical opportunities Redfish is bringing to our community and the concern there is amongst its faculty to reach out to the youth in this area. The reaction of a young, local, violin student after hearing a Redfish concert is a touching indication of the impact this is having on local youth. He rushed up to Fritz to say, "I was wondering whether I want to keep playing violin, but after hearing this concert, I know that's what I want to do!" The enthusiastic applause of the audiences just begins to scratch the surface of how thankful so many of us are for this new musical endeavor. Sarah is grateful for the invitation to be a part of Redfish.